Natural Trade Brokers, ready for anything ...
Posted on
How we are all doing business is changing by the day. One thing that hasn't changed is our dedication to our retailers and suppliers. The health food trade has done a fantastic job during the lockdown, at Natural Trade Brokers we are proud to have been able to offer continued support representing the brands we represent.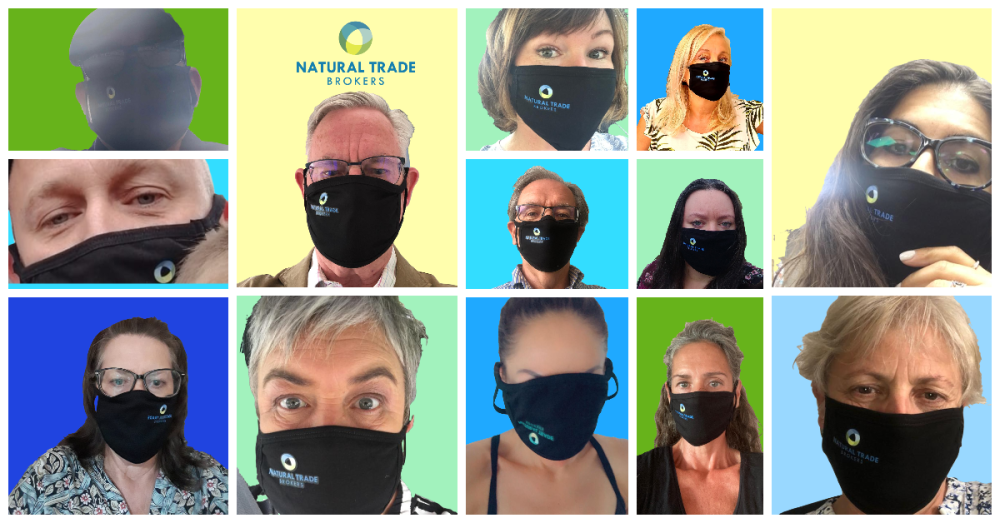 We might not be able to share a cup of (herbal) tea with our customers, but equipped with branded masks and hand sanitisers, we are visiting our accounts with new and existing brands throughout all regions. Our experienced and professional team is fully on the road and visiting health food stores across the UK and pharmacies within the M25.

Are you finding it hard to reach retailers? With no trade shows and restricted opportunities to present for new brands, we are well placed to take your product to buyers and managers throughout the independent health food trade in the UK and Ireland. We work closely with the major wholesalers as well as connecting with smaller more specialised wholesalers. Is now the time that you discovered what we could do for your brand?

We strictly adhere to physical distancing and hygiene practices; we comply with any requirements that individual businesses may have in place and are on the road with all the right equipment to deliver a safe and effective service. The sales team appreciate the need to be flexible in each account, approaching each appointment with the view that they will work with each retailer to comply with regional restrictions and special measures a store may have in place.

We have adapted how we do business and have continued to support our brands and the retailers we visit. Conducting online training and sales meetings for the team, we are able to connect with current suppliers and receive training on new brands. We are able to offer telesales services for accounts we were are able to visit and adjust our journey plans to accommodate the requirements that now come with any appointment.

By using retailer-focused social media and e-newsletters, we are able to connect with our customers in between our visits. This allows us to highlight promotions, educate on new brands and pass on your PR activities and press coverage as it happens.

The industry is hungry for new brands and product innovation. As an existing brand, if your impact has lessened during recent events let us give your profile a boost and remind retailers and buyers, why your product is special. Natural Trade Brokers are the leading sales team in the industry, we are ready and able to take your brand to the trade.

We are proud to be a professional, active and responsive team. We are, ready for anything! For more information on how we can support your brand please contact Tom Moses and discuss your requirements. To see what others have to say about us, read our testimonials.